Featured Item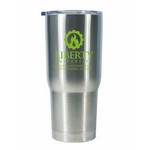 22 oz. Double Walled Vacuum Insulated Ju...
22 oz. Double Walled Vacuum Insulated Junior Executive. Complies with CPSIA, FDA, Food Grade, Prop 65.
$10.00 - $11.86
Hi from ImagiNATION Athletics...
We first want to thank you for visiting our promotional site and wanting to learn more about ImagiNATION Athletics.
Here you will find every kind of promotional product available on the market today at reasonable prices. We've provided you with a great searchable database that will help facilitate the process and hopefully it'll make the quest to brand your company, team, church organization, restaurant, and business a lot easier.
Not only do we encourage use of promotional products... we use them as well. Since we started ImagiNAITON Athletics we've ordered; stickers, cinch bags, waterbottles, patches, headbands, pens, tote bags, notepads, business cards and many of those items two and three times. It is always a great feeling to give someone something with your business logo on it. It makes them happy to be receiving something free and it gives you an opportunity to strike up a conversation, tell them more about your company or organization and most importantly, they leave with your business name and info in hand.
Look around the site... see if something interests you and let us know if you have any questions.
- Richard
Signature Showrooms